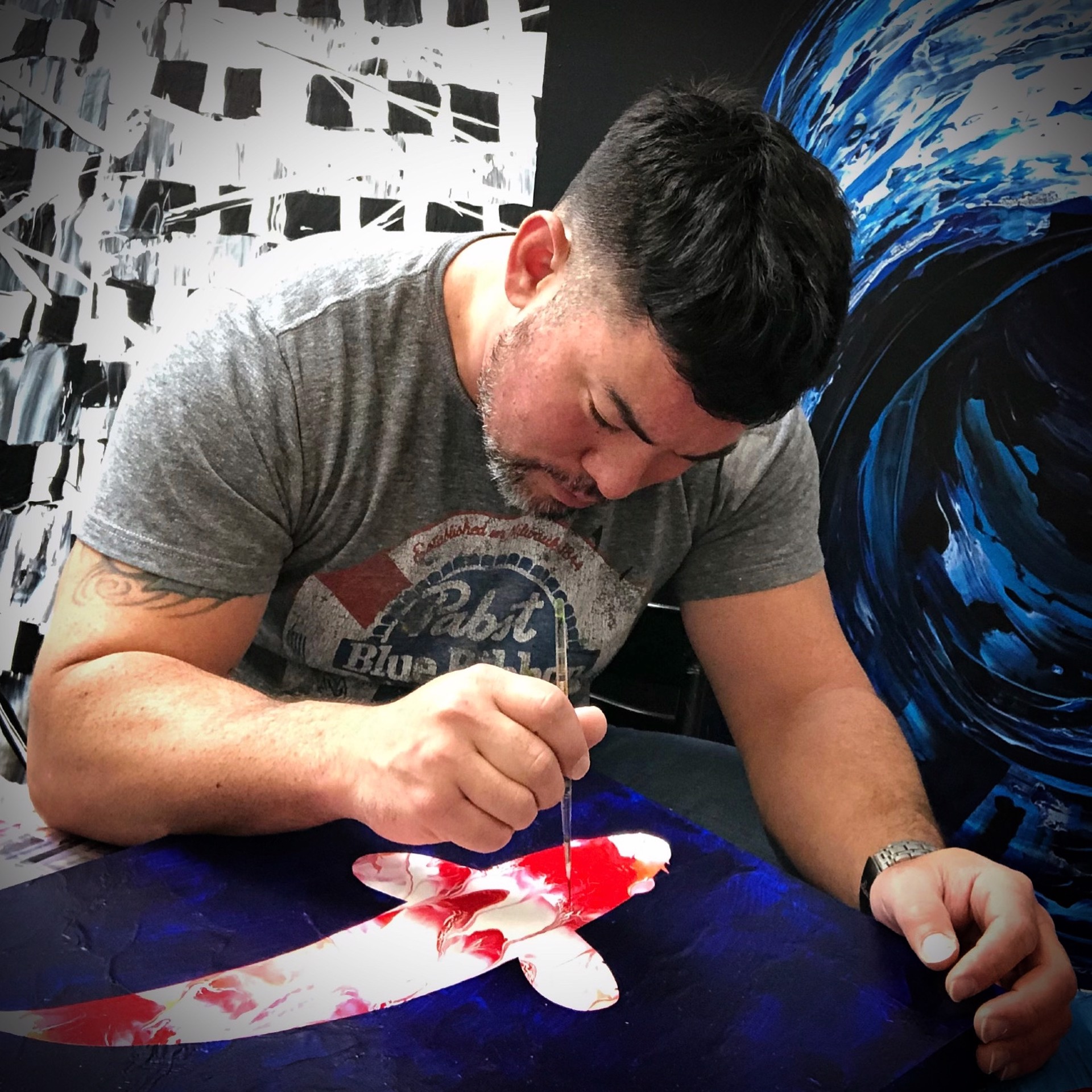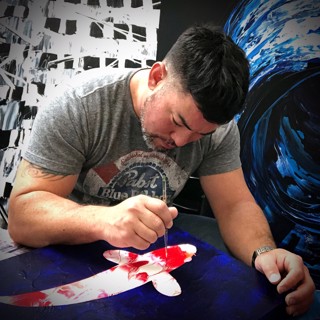 "Growing up on the Pacific west coast was definitely the foundation of my lifelong appreciation for abstract beauty. I was raised in the coastal community of Ucluelet, BC, where I spent most of my days and many nights on the beach, surrounded by trees and in/on the water. I developed a great fascination with both the micro and macro views of the natural abstraction of things in my environment, whether it be on rocks, in the forest or on the sea. Therefore, whenever I paint, regardless of the subject, I want to expose the natural abstraction of the paint mixing, and the beauty that lies within that; the nature of paint."
Katsumi Kimoto currently resides in Vancouver, BC. where he's worked as a dedicated abstract painter, an art curator and an art dealer for the last two decades. Katsumi opened the Kimoto Gallery space, in 2013. However, in the Summer of 2019, Kimoto closed the physical gallery space due to construction, and has focused his operations strictly online and out of his warehouse studio, for the time being. Kimoto Gallery features talented regional and national Canadian artists, and Kats is proud to exhibit his work, alongside his hard-working artist friends and peers.
Kimoto achieved his Bachelor of Fine Arts (with distinction) from Concordia University in Montreal, QC, and has a Diploma in Visual Arts (with honours) from Kwantlen College, in Surrey, BC. He also completed a Senior Management Certificate in Business & New Media Design from BCIT, in Burnaby, BC.
Read More